A round of Wolgast
Some say that you're able to see everything worth seeing in Wolgast within half an hour.
That might be possible but take a little bit more time.
Our church, in the middle of town, could be a starting point for your discovery tour in Wolgast with its more than 750 years of history. So are some of the dukes buried in the crypt of the church.
Their castle you can find at least in the coffee mill, what is our museum. And while being there you might better ask if our St. Gertrud Chapel is accessible and if you might have a glance into the old church that was used during times of plague. Even if this isn't the case it is worth seeing the chapel and the church from the outside. And while you are on your way you will pass the former mills of Wolgast.
The harbor is offering you a quite break with something hearty or something sweet to eat. Well refreshed it is not far to the birth house of the most known child of Wolgast – Philip Otto Runge.
To visit our Zoo you can either walk along the shore or through town where architectonical treasures are waiting to be found.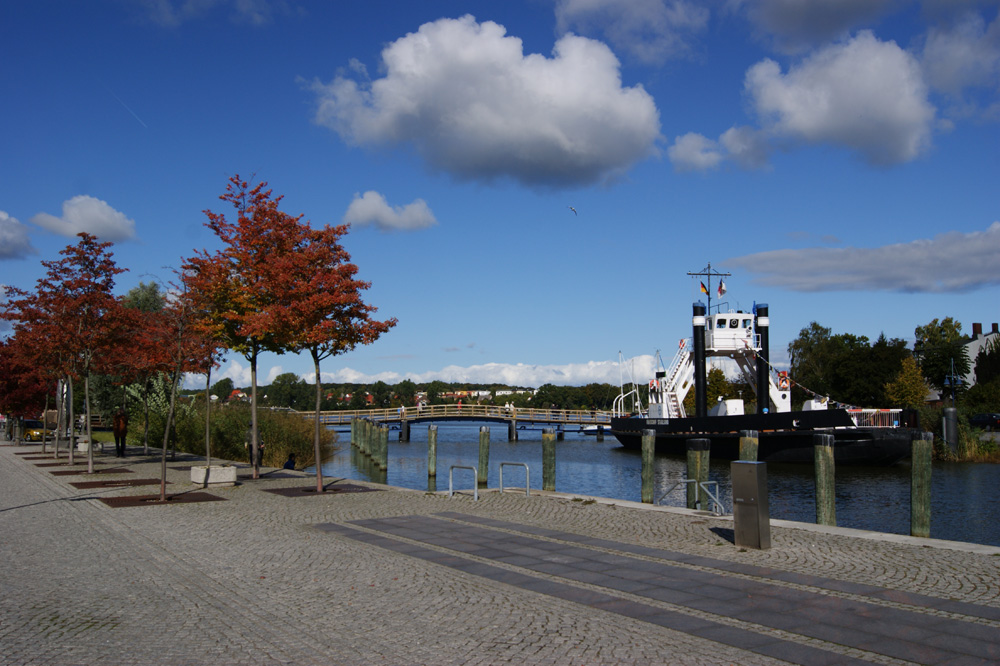 For bookings and inquiries on Tours:
Hotel "Peenebrücke"
owner Dirk Harmel
Burgstraße 2
17438 Wolgast | Germany
Phone: 0049 38 36 - 272 60
E-Mail: info(at)hotel-peenbruecke.de